Planting and protecting trees for a better future
Bellevue City Council Candidates Forum
Over 100 people came to hear Bellevue City Council candidates speak and address questions about their position on trees, climate, and the environment. The event was held at East Shore Unitarian Church on the evening of Tuesday, Sept. 19th. All six of the major Bellevue City Council Candidates were there, answering our questions in a panel format. The forum was organized by People for Climate Action in partnership with 300 Trees, Trees4Livability, Earth & Climate Action Ministry, Sierra Club, Save Coal Creek, Indivisible Eastside, 350 Eastside, Eastside Audubon, Future Wise, and Sustainability Ambassadors.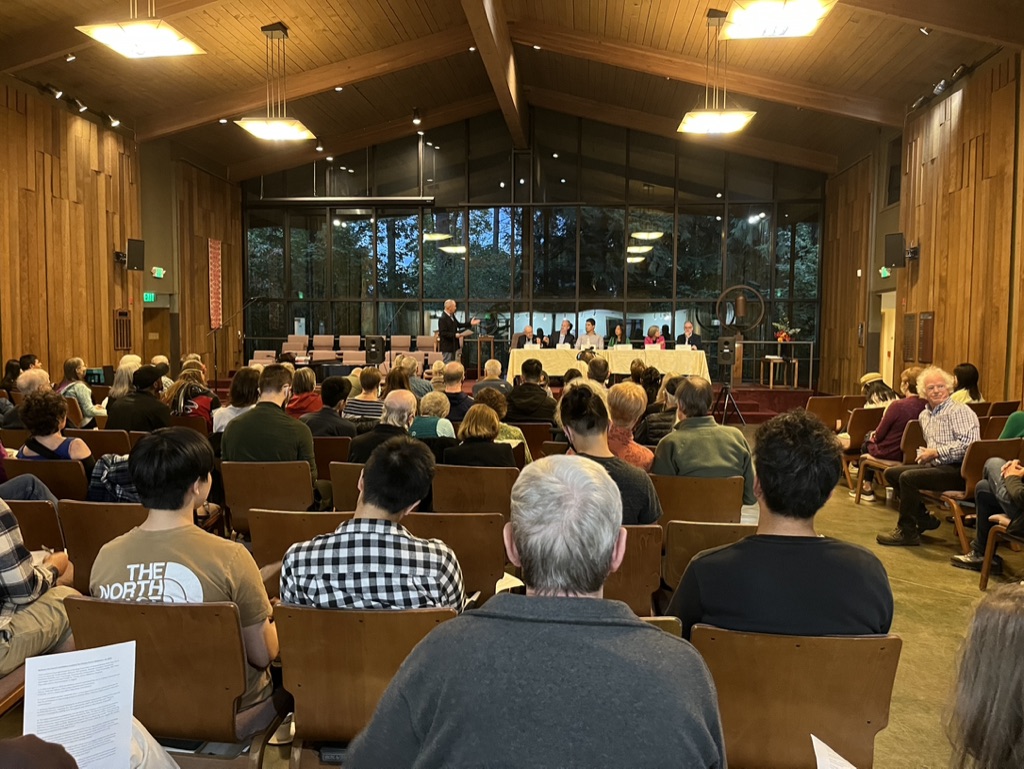 Bellevue's newest mini-forest
On a stormy weekend in late October 2021, dozens of volunteers planted 300 trees on the Sammamish High School campus, fulfilling the vision of students and overcoming significant challenges posed by a pandemic and no budget.
Read the inspiring story here!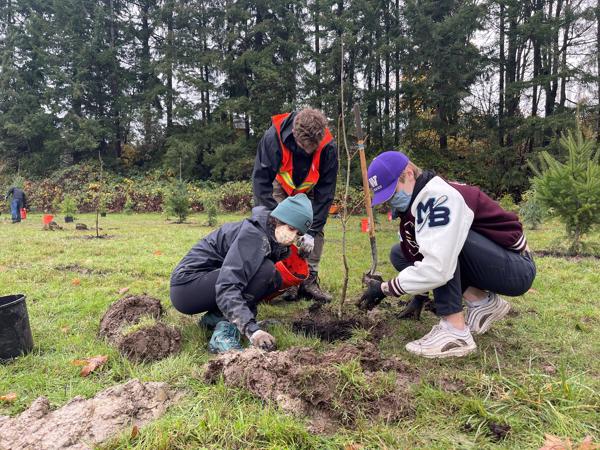 Does your fruit tree produce more good fruit than you know what to do with?  City Fruit can help you get it off the tree and into the hands of those in need.
Trees For Livability is a nonprofit formed by concerned Bellevue citizens, dedicated to improving the protection of Bellevue's trees. You can learn more and sign their petition on their website.
Get involved in the Tree Canopy Code update project currently underway by the City of Bellevue.