Planting and protecting trees for a better future
To help the City of Bellevue reach its long-term tree canopy goal, we will give away 1,000 trees on March 3-4!
Who can get trees?
Residents of Bellevue
Also schools, faith communities, and small businesses
Up to three free trees per address
Trees must be planted in Bellevue
Order deadline: Feb. 23, 2023
Quantities limited – choose your trees today!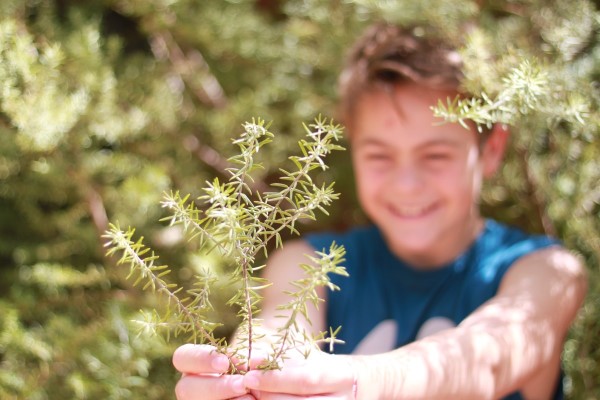 Bellevue's newest mini-forest
On a stormy weekend in late October 2021, dozens of volunteers planted 300 trees on the Sammamish High School campus, fulfilling the vision of students and overcoming significant challenges posed by a pandemic and no budget.
Read the inspiring story here!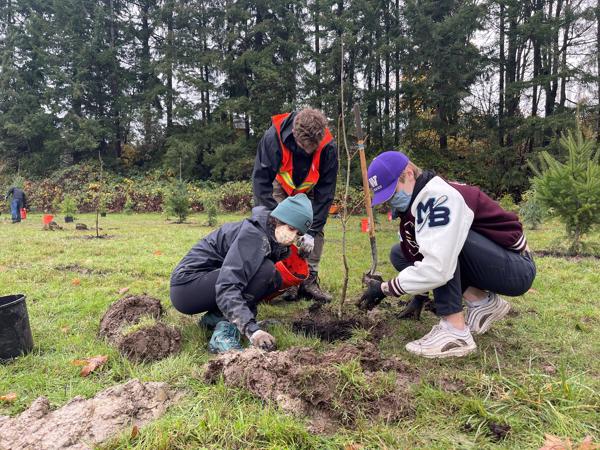 Protecting established trees
300 Trees is excited to partner with  Trees4Livability, a nonprofit formed by concerned Bellevue citizens. The group has a new petition asking the City Council to protect existing trees and update our tree code this year.
You can sign the petition and read the in-depth report on their website:
Trees4Livability Tree Code Petition