The key to a healthy tree starts with selecting the right tree for the site conditions.  For each of the trees in our free tree program, we describe its preferred light and soil conditions.
If you would like advice, please contact us.
It is important to plant your tree in a location where it will have room to grow without causing problems for people or infrastructure. This guide from the City of Bellevue will help you find a good spot.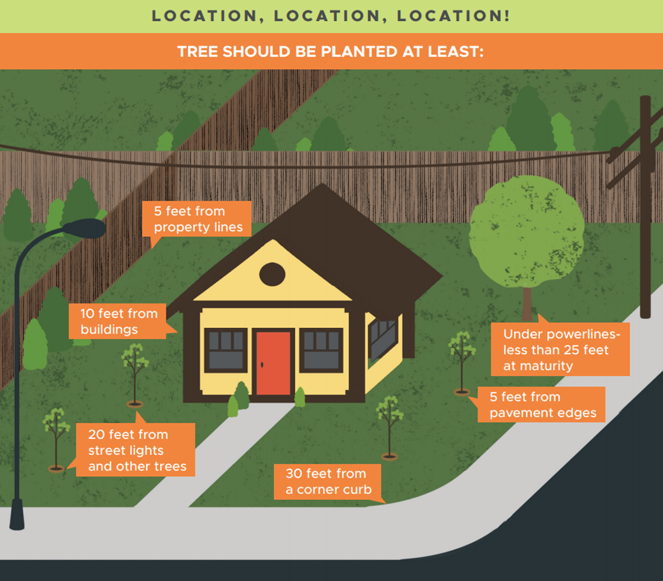 Trees adapt best when planted in the fall.  The dormant season gives the trees time to build a healthy root system in their new location.
Trees should be planted as soon as possible in the spring so they have some time to adapt before hot, dry weather causes stress.  Spring trees may need extra care and water to survive through summer.
As you plant the tree, it helps to prepare the soil and the root ball.  Watch this one-minute video and see further planting instructions from the Arbor Day Foundation.
Young trees will need water for the first summer or two.  Give them a good drink every week or two when the weather is hot and dry in July and August.
After two years, the trees should have a strong enough root system to survive warm weather without extra water.